---
Transform your Products and Services with
Digital Product Engineering Services
from Celstream
Leverage our Advanced Expertise in Digital Transformation Technologies
WE ENABLE LEGACY BUSINESSES TO TRANSFORM INTO DIGITAL BUSINESSES.



Transform your customer experiences, operational processes and business models. Achieve your vision with Celstream, your ideal digital transformation partner.
WE ENABLE NEW BUSINESSES TO ACCELERATE THEIR DIGITAL OFFERINGS.



Enable accelerated time-to-value for your new business. Launch Digital Products and Services swiftly with Celstream, the digital product engineering expert.
WE DELIVER COMPLEX DIGITAL PRODUCTS & SERVICES AT LOW COST WITH MINIMAL RISK.



Increase your ROI with high-quality, on-time, within budget deliverables. Leverage our rich, two-decade heritage in offshore product engineering.
DX VALUE PROPOSITION
Digital Transformation (DX) is impacting businesses across industries worldwide.
Not a single industry has escaped the impact of digital transformation. Entire segments have emerged, disappeared or dramatically changed.
DX is changing the way we live, work and transact. It is here to stay.
Learn about its Industry Impact, the Business Benefits and its impact on Product Development.
Understand why Celstream is ideally positioned to be your Digital Product Engineering Services partner for implementing your Digital Transformation strategy for your products and services.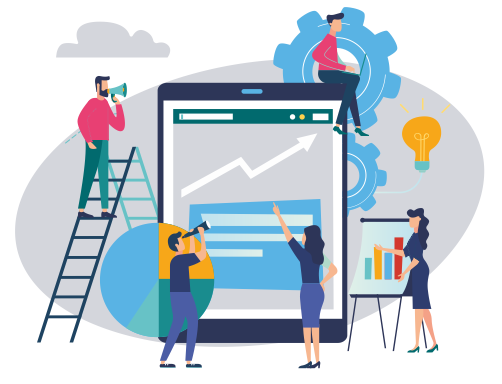 DIGITAL TECHNOLOGIES
Transform your products and services with a wide range of digital front-end and digital integration technologies.
Digital Front-End technologies can transform customer experiences and increase customer retention for your products and services.
Learn about the challenges and current trends in:
Digital Integration technologies can increase your efficiency and enable innovation for your products and services.
Learn about the challenges and current trends in:
Implement your Digital Products & Services with our
Digital Product Engineering Services!
DIGITAL PRODUCT ENGINEERING
Implementing digital technologies in your products and services can be challenging, irrespective of whether you are a large enterprise, a small & medium business or a start-up.
Not only do you need to have your DX strategy in place, you also need to possess the digital technology expertise to execute your DX product roadmap, while supporting your legacy offerings.
Celstream's digital product engineering services can address your varied product development requirements in a comprehensive, structured manner through the entire product development lifecycle, from concept to end-of-life.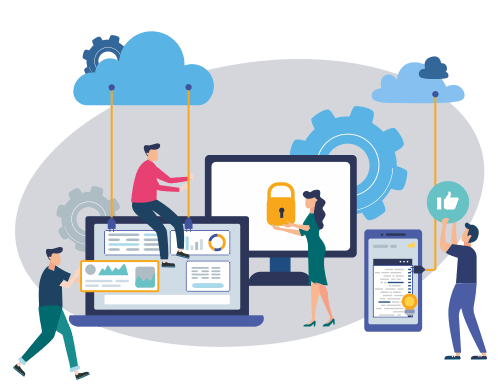 LEVERAGE OUR ADVANCED DIGITAL EXPERTISE
We are a one-stop shop for your hardware and software requirements. Check out our wide range of digital technology capabilities.
Meet your DX product goals with our advanced
Digital Technology Expertise!
ACCELERATE YOUR DX PRODUCT ROADMAP
Leverage our digital product engineering services in flexible outcome and effort-based engagement models to address all your DX product roadmap challenges.
We also offer Legacy Product Sustenance to continue supporting your legacy offerings, while implementing your digital transformation.
Our high-quality, on-time, within budget deliverables enable us to deliver complex digital products & services for you at low cost with minimal risk.
EXPLORE MORE
TRANSFORM YOUR
PRODUCTS AND SERVICES TODAY!