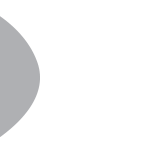 ---

Digital transformation is impacting not just software solutions but also embedded systems. Next-generation connected hardware products are transforming customer experiences, operational efficiencies and business models, by merging software, edge devices, and online connectivity to create intelligent systems.
If your business designs, manufactures, sells and supports hardware products, then you should consider the convergence of device, cloud, mobile and other technologies in your product roadmap for greater competitive advantage. This is regardless of your target customer or the user environment – factories, enterprises, homes or individual consumers.
Designing smart, connected, modern embedded systems as part of your digital transformation strategy can pose multiple challenges in embedded hardware, embedded firmware, embedded software and embedded testing: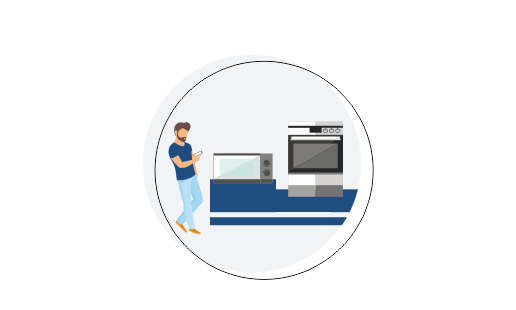 EMBEDDED HARDWARE
DESIGN
You need to decide various aspects of embedded hardware design including chip selection, incorporating an operating system or working with bare metal, firmware footprint and memory size, connectivity options, built-in device security and power consumption.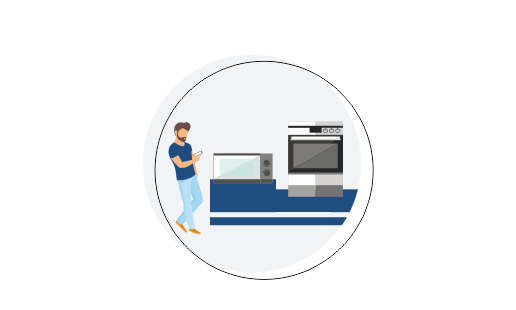 EMBEDDED FIRMWARE
DESIGN
You must consider not just the application functionality, but also other embedded firmware design aspects such as edge intelligence, communication protocols, connectivity options, data security and encryption, operating environment, firmware updation and battery life.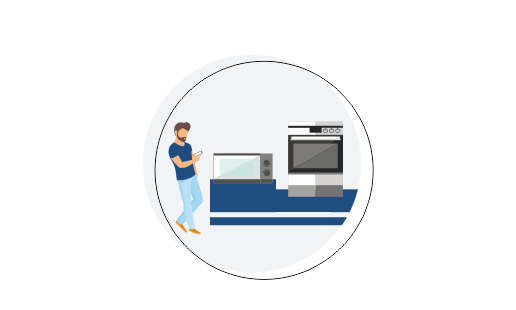 DEVICE
TESTING
Testing large numbers of devices that are continuously generating data, poses significant challenges in terms of scale, velocity and variety. Your internal embedded test teams and infrastructure may not be geared for this.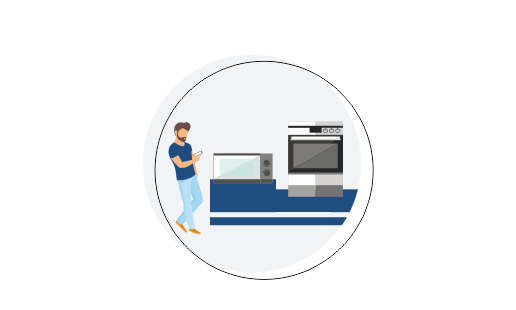 IMPLEMENTATION COST
& TIMEFRAME
The typical lifespan of a product is shrinking and companies are introducing several products every day. Technology is also rapidly changing, As a result, the cost of implementing a new device as well the timeframe are critical.
Do you have a DX strategy for your hardware products?
Connect with us today to transform your hardware and firmware with modern embedded systems technologies.
Digital transformation is driving changes in embedded systems design and development. Some of the trends in embedded systems include: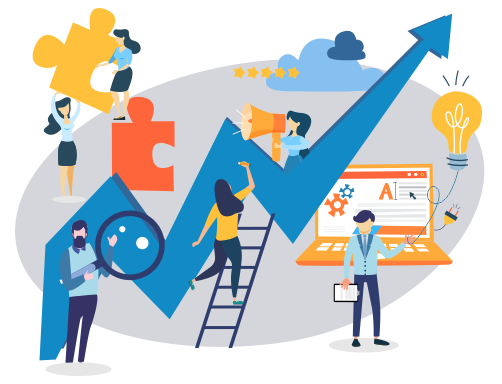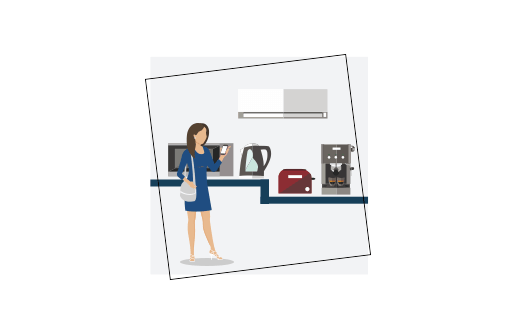 CONNECTED
DEVICES
Standalone embedded systems are giving way to connected products. Millions of new embedded devices are being connected to the Internet, interacting with each other, sensors, local devices and the cloud. Cloud connectivity tools are simplifying the process of connecting embedded systems to the cloud. Bluetooth mesh networks are being used for connectivity of nearby low-power devices.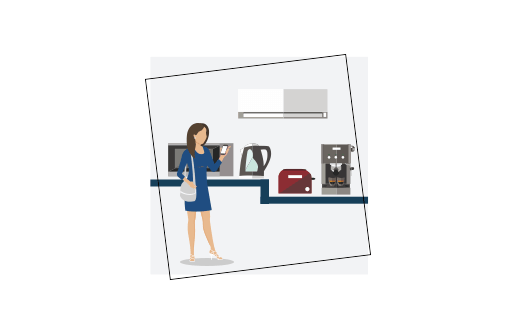 SMART
USER-INTERFACES
Traditional, fixed interfaces and device-specific remote controls are giving way to smart front panels with remote provisioning, installation and de-installation of apps, portable methods of device user interfaces via apps on ubiquitous smartphones and tablets, and Natural User Interface (NUI) based on human gestures.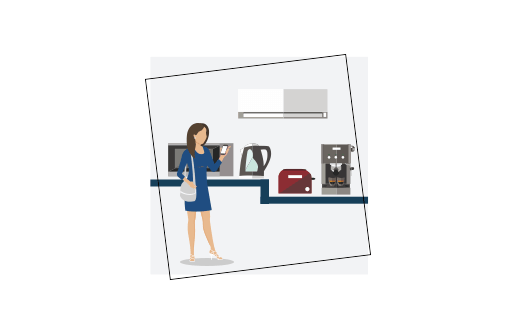 EDGE
INTELLIGENCE
Modern embedded devices are being built with edge intelligence, capable of executing at the edge for faster and low-latency decision making. Further, embedded Artificial Intelligence (AI) enables these devices to perform deep learning and be able to achieve self-diagnosis, adaptive behavior and preventive maintenance.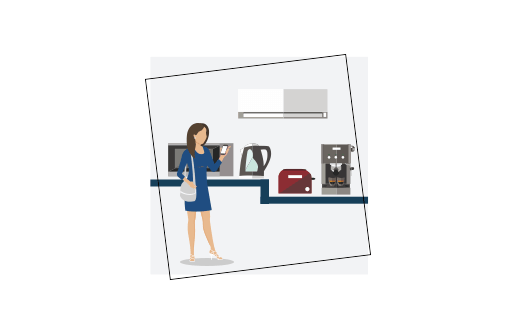 EMBEDDED
SECURITY
Security of embedded devices is being given great importance. Some of the trends include: secure booting with device key generators, cryptographically signed code, secure code updates, encrypted data storage and communication, embedded firewalls, device tamper detection, integration with security management systems.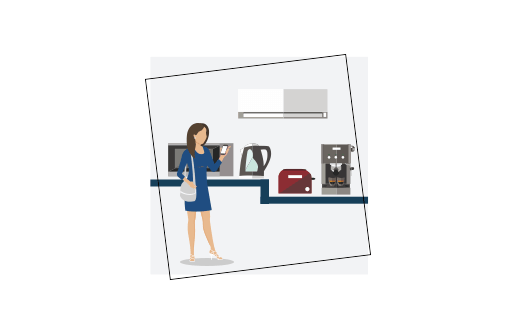 HETEROGENEOUS
COMPUTING
Microcontroller-based systems are now offering heterogeneous computing capability for embedded systems with multiple cores dedicated for different types of processing. Open source frameworks such as OpenAMP coordinate communications between cores running dissimilar operating environments (bare metal, real-time OS), and allow asymmetric multiprocessing applications to leverage parallelism offered by multiple cores.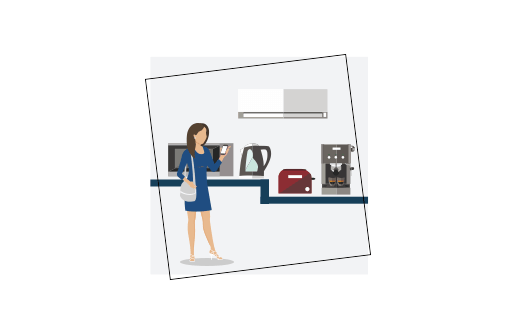 NEW SCALABLE
CHIPSETS
New scalable chip architectures are today offering multiprocessing capabilities in chipsets. Server performance can scale from low, using a few processors, to very high, using several processors. This makes it easier to build and scale server systems in a cost effective manner instead of building systems with different chipsets for different embedded applications.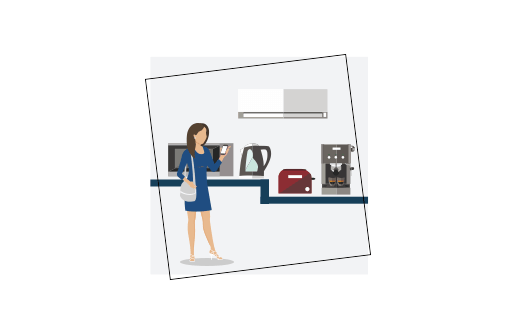 OPEN-SOURCE
REAL-TIME OS
Many Microprocessor vendors now include real-time OS in their embedded software development kits. FreeRTOS™ is a popular open source real-time operating system (RTOS) included by several vendors, including STMicroelectronics®, NXP®, and Atmel®. Renesas™ includes the ThreadX® RTOS. Other RTOS examples are Zephyr™, TI-RTOS and Mbed™ OS. In addition, one has embedded Linux® and Android™ OS as well.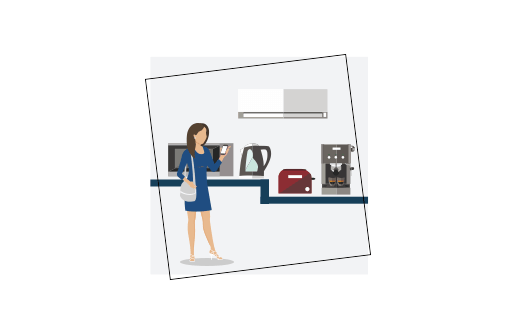 VISUALIZATION
TOOLS
Real-time visualization tools are now available that provide embedded systems developers the ability to monitor, review and visualize embedded software execution in real-time. They can track key performance metrics such as raw/processed data and event-based decisions.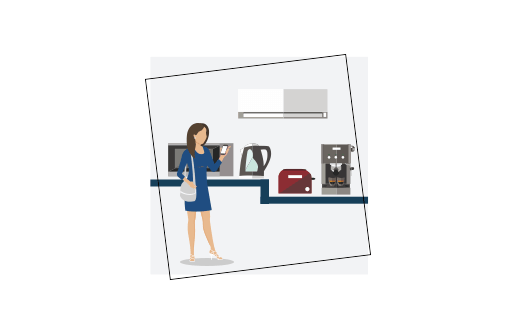 POWER
CONSUMPTION
Reducing power consumption in embedded systems has gained importance due to the advent of connected devices and the consideration of long battery life in customer purchase decisions. Microcontroller manufacturers now provide energy monitoring tools for embedded systems developers to measure power consumption. Wi-Fi®, Bluetooth® connectivity providers are producing hardware with low power consumption. 3D SiP (System in Package) hardware technology offers improved power efficiency by using a stack hardware architecture.
Are you facing challenges in implementing your hardware products?
Connect with us today to leverage our expertise in embedded systems design, development & testing.
At Celstream, with nearly two decades of experience in delivering product engineering services for diverse and complex products and apps, we understand what it takes to design, develop and test embedded hardware, embedded firmware and embedded software for modern devices to enable the digital transformation of your products and services.
Our embedded systems product engineering services teams have extensive experience in working with multiple chipsets and RTOSs, enabling modern user-interfaces, integrating the devices with cloud and mobile applications, incorporating device security and testing the devices.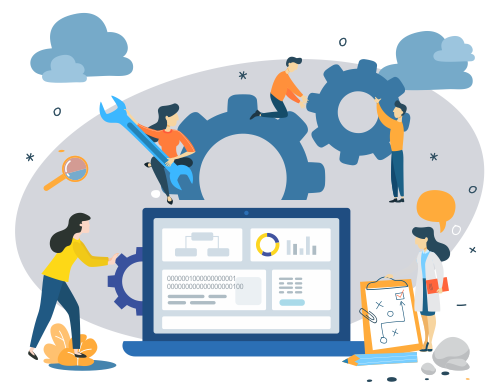 Celstream's expertise in embedded systems includes turnkey solution implementation involving embedded hardware, design & development, embedded firmware, design & development, embedded applications, design & development, embedded testing, and integration with cloud software and mobile apps:
EMBEDDED HARDWARE DESIGN & DEVELOPMENT
Microprocessor & microcontroller based embedded hardware design, development and testing for a variety of applications
Embedded hardware selection & component benchmarking, system design, proof of concept solution, prototype development, board bring up, embedded firmware integration and testing, pilot production, manufacturing support
Chipsets from various vendors including Microchip®, STMicroelectronics, NXP, Nordic®, Espressif™, Texas Instruments™, Dialog™ Semiconductor, Marvell®, Intel®
Operating Systems such as Unix®, Linux flavors, Android
RTOSs such as FreeRTOS, Zephyr, TI-RTOS, Mbed OS, VxWorks®, etc.
Bare metal
EMBEDDED FIRMWARE DESIGN & DEVELOPMENT
Embedded firmware design, development and testing
Embedded IDE tools like MPLAB® X, Atollic TrueSTUDIO®, Keil®, CodeWarrior™, SEGGER Embedded Studio®, Wind River Tornado®, Wind River® Workbench, TI Code Composer Studio™, Dialog SmartSnippets Studio, Mbed Studio, etc.
Embedded boot code
Device drivers for Wi-Fi, Bluetooth, Zigbee®, Cellular and GNSS
Serial device drivers for bus connectivity like USB, I2C, SPI, PCI and UART
Porting and Integration of OEM supplied Linux based drivers like Wi-Fi, LCD and Touch
Custom driver development
Power management
Embedded firmware upgrade solutions
System testing and debugging
Various tools like STM32 CubeMX, MPLAB Code Configurator, etc.
EMBEDDED APPLICATIONS/SOFTWARE DESIGN & DEVELOPMENT
Embedded applications/software design, development and testing for different verticals
Embedded applications/software connectivity to mobile and cloud platforms
Embedded device to mobile workflow solutions design, development and testing
Embedded device to cloud workflow solutions design, development and testing
Android front panels, touch screens design, development and testing
Enhancement and integration of middleware software
Network enabling standalone devices
Connectivity and protocol stacks implementation
Porting proprietary and open source based applications across different operating systems and its flavors
Embedded security solutions design, development and testing
Device hardware simulators design and development
EMBEDDED TESTING
Determining embedded testing strategy, determining/preparing test environment and test ware (i.e. test cases, suites and harnesses), automation of build, test setup and execution, performing product QA tests, tracking results, problems/bugs and fixes, employing defect tracking mechanisms, tools and traceability matrices
Embedded testing focus areas address white-box, black-box, scenario, regression, performance benchmarks, load, reliability and stress, scalability, deployment, interoperability, code coverage, OS and browser compatibility, security requirements and updates
Leveraging test automation tools, performance tools, test management tools, test simulation
EXPLORE MORE
THIS SECTION
OTHER SECTIONS
TRANSFORM YOUR
PRODUCTS AND SERVICES TODAY!