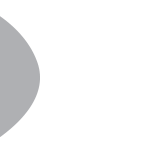 ---

Home
>
DX Value Proposition
INDUSTRY IMPACT
Digital transformation, or DX in short, is a technology-enabled revolution connecting people, devices and businesses that almost everyone is talking about nowadays.
IDC forecasts that the worldwide digital transformation spending on technologies and services will grow to US$3.4 trillion in 2026, at a five-year compound annual growth rate of 16.3%.
In reality, if one looks back, digital transformation is nothing new. We have been experiencing digital transformation ever since the invention of the first computer in the twentieth century. The digitization of information that commenced then has been changing the way we live, work and transact.
However, what is remarkable now is the pace at which digital transformation is permeating almost every sphere of life and business. As computing, communication and other technologies have evolved, resulting in high-performance computing, enhanced storage, amazing miniaturization, universal connectivity and convenient mobility, digital transformation has gained in scale and velocity.
There is not a single industry that has escaped the impact of digital transformation. Entire industries have emerged, disappeared or dramatically changed.
Take the music industry, for instance. Consumers need not purchase any music records, cassettes or CDs or dedicated music players; they just stream or download the songs they like from the Internet on their smartphones anywhere, anytime! Artistes no longer have to work with record labels; they can publish their own music directly on YouTube®. Old, established businesses that relied on physical production and distribution of music have almost disappeared. New entrants such as Apple® and Amazon® have taken advantage of digital transformation to enter and play a significant, disruptive role in the music industry.
One could go on and find similar examples in other industries. The bottom line is that digital transformation has disrupted the value chain in every industry.
Is your business being impacted by DX?
Connect with us today to evolve a DX roadmap for your products and services.
BUSINESS BENEFITS
As a product or services business, whether you are a start-up, a small and medium business (SMB) or a large enterprise, you have probably come to realize the deep changes that are occurring in your industry as a result of digital transformation.
Some of you are probably well down the road to implementing a DX strategy for your products and services. For those that are yet to decide, your business stands to gain from the adoption of a DX strategy.
Digital transformation impacts Customer Experiences, Operational Processes & Business Models in your business.
CUSTOMER EXPERIENCES
Digital transformation can transform your customer experiences in huge, tangible ways, thereby increasing customer attraction, satisfaction and retention.
You can gain greater, quicker insights by:
Extending your customer engagement beyond the sale
Getting real-time data on customer purchasing behavior, usage
Obtaining real-time data on your product/service performance
You can deliver high-quality support by:
Resolving your customers' problems proactively
Reducing wait times for your customers
Improving positive interactions with customers
Lowering your customer support costs
You can launch new offerings by:
Improving features based on feedback
Refining usability of your offerings
Adjusting your future offerings based on usage
Innovating new, customized offerings
You can target marketing efforts by:
Understanding your customer preferences
Creating targeted marketing campaigns
Improving your marketing ROI
Do you need to enhance the UX of your offerings?
Connect with us today to implement modern, digital front-end technologies.
OPERATIONAL PROCESSES
Digital transformation can enable simplification of your operations, saving costs and focusing on innovation rather than repetition.
You can streamline your processes by:
Identifying and eliminating bottlenecks in your business
Minimizing work-in-progress by frequently deploying processes
Creating event-based automated processes
You can enable your workers by:
Deploying them for innovation and creativity
Enhancing productivity and span of your workers
Leveraging Low Code No Code platforms to build custom applications quickly
Using robotic process automation to speed up processing of routine jobs
Virtualizing the work from the location
You can manage your performance by:
Analyzing detailed trend and comparative information
Deciding on the basis of real data
Breaking silos with cross-functional collaboration
You can increase your compliance by:
Enabling deeper, effective data-based internal audits
Assessing risks thoroughly by breaking up info siloes
Collecting compliance data automatically based on rules
Addressing compliance risks by usage/data tracking
Do your products, services and business systems work with each other?
Connect with us today to implement integrated offerings.
BUSINESS MODELS
Digital transformation ultimate force multiplier is in its potential to transform your business models to achieve higher revenues and ROI.
You can globalize your operations by:
Extending your global footprint with integrated information
Gaining worldwide synergies while being locally responsive
You can collaborate in your ecosystem by:
Leveraging data shared by your partners and customers
Launching new business relationships
You can create new businesses by:
Offering digital/service wrappers for traditional products
Launching digital products complementing traditional products
Building smarter products and services
You can offer new business models by:
Enabling new revenue streams and pricing based on performance and usage
Delivering product as a service
Are your offerings smart?
Connect with us today to build intelligence into your products and services.
DX PRODUCT ENGINEERING
Staying competitive in your markets has always required your business to have predictable release cycles, faster time-to-market, superior quality, lower cost and ultimately higher ROI on your product engineering effort.
With DX, new dimensions have been added to product engineering.
Engineering products and services to leverage digital transformation technologies is not a trivial task. Not only do you need to have your DX strategy in place, you also need to possess the DX technology expertise and skilled resources to execute your product and services roadmap in accordance with your DX strategy. All this while continuing to support your existing products and services.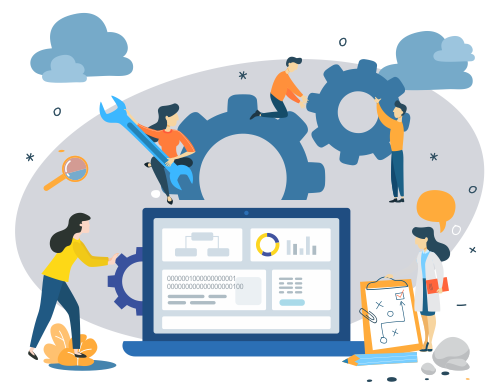 Digital transformation is impacting technologies in the front-end of your business. Mobile engagement, Web experience, embedded systems, connectivity, device interfaces, virtual/augmented reality, social media integration, digital payments are all changing the way your customers experience your products or services and interact with your business.
At the back-end of your business, digital transformation is impacting various technologies that run your business. Cloudification, saasification, Web applications, embedded systems, connectivity, enterprise integration, digital asset management, information management, big data analytics, machine learning, artificial intelligence, security, 3D printing, blockchain, robotic process automation are all changing the way your business operates, innovates and interacts with your customers.
Additionally, given the economic uncertainty, continued globalization of business, intense competitive pressures, tighter budgets and cost reduction pressures, several businesses are leveraging third-party product engineering services suppliers with expertise in DX technologies, to implement their DX product development initiatives.
Are you facing challenges in implementing your DX strategy?
Connect with us today to leverage our advanced digital technology expertise.
CELSTREAM ADVANTAGE
Celstream is your ideal DX partner. We are an established offshore product engineering services company, having a rich heritage in developing products for global technology companies across diverse industries and domains. With our advanced expertise in DX technologies, we are a sure, safe choice to accelerate your DX strategy and go-to-market for your products and services in a cost-effective manner.
With two decades of experience in successfully operating product development partnerships, Celstream project managers understand the intricacies of modern product development, from cradle to grave. They know what it takes to implement usability, adaptability, modularity, scalability, maintainability and internationalization/localization for your products. As a values-drive organization, we strongly respect and protect your Intellectual Property Rights (IPRs).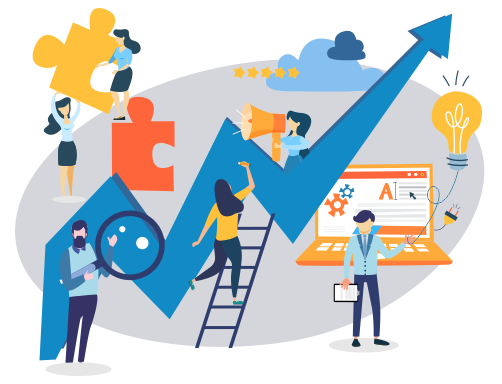 Celstream's product engineering teams don't just execute projects, they create innovative products. Our core competency spans the entire product development lifecycle ranging from ideation through sustenance to end-of-life. We have interacted with end-users and designed complete products starting with one-line requirements and unstructured specifications. We have recommended product roadmaps and evolved the entire product development program, in coordination with our customers. Our deliverables have generated patents for our customers.
Our extensive product development experiences are distilled into proven processes, practices and methodologies. They provide the strong foundation for quality offshore execution from our modern, India R&D facility, with significant cost savings for your business.
Celstream product engineering services enables your business in mitigating risks, improving quality, and achieving the desired cost benefit and product roadmap goals. Leveraging our vast product engineering experience and DX expertise, we give you the desired focus, discipline and commitment to implement your DX strategy for your products and services with high-quality, on-time, within budget deliverables.
PRODUCT
ENGINEERING
HERITAGE
Boutique firm focused on product engineering
Strong, 20-year track record
Several hundred product releases
Innovation legacy
DIVERSE
GLOBAL
CLIENTELE
Different continents – Asia, Europe, North America
Multiple industries – Industrial, Consumer, Home, Enterprise, Media, Entertainment, Education, Imaging, Print, Instrumentation
Startups to small & medium businesses (SMBs)
Large enterprises to Fortune 500 firms
Multi-year engagements
DX
TECHNOLOGY
EXPERTISE
Front-end - Mobile engagement, Web user experience, social media integration, modern device interfaces, digital payments
Back-end - Embedded systems, Web applications, cloudification, enterprise integration, big data analytics, machine learning, blockchain, robotic process automation, security
Partnerships with leading technology providers
COMPLETE
PRODUCT
OWNERSHIP
Cradle to Grave Experience
Full lifecycle capability
Product ideation, concept validation to final release, sustenance
Hardware and software engineering
Data privacy (PIID protection) assessment and compliance
System integration and professional services
FULL RANGE
OF
SERVICES
Development of new digital products
DX of existing products
Sustenance of legacy products
Product QA/Testing
DevOps and customer support
EXPERIENCED
TEAMS
Hands on, technology-oriented project managers
Certified multi-skilled and full stack developers
Low team management spans
Multilingual communication for non-English language customers
OFFSHORE
DELIVERY
EXPERTISE
Specialized in 100% offshore delivery
Projects executed without onsite presence
No visa hassles for project teams
Communication using next-generation collaboration tools
Cost-effective project execution
FLEXIBLE
ENGAGEMENT
MODELS
Project-based engagement to long-term teams
Outcome-based, effort-based, hybrid pricing
Fixed price, time & material, revenue share
Deal sizes – a few thousand to multi-million dollars
Mature contract documents
MODERN
INFRASTRUCTURE
Modern R&D facility in Electronic City, Bengaluru, India's Silicon Valley
Secure ISO27001:2013 certified infrastructure and operations
EXPERIENCED
MANAGEMENT
Experienced Board of Directors and Senior Leadership Team
Expertise in 100% offshore product engineering operations
Consistent, values-based engagement
MATURE PROCESSES
& METHODOLOGIES
Metrics driven, continuously evolving, Agile Scrum and Kanban, ISO 9001 compliant, Quality Management System (QMS)
Automated processes for build, review, integration, deployment and testing
State of the art and integrated tool chain for project management, design and development
100% IPR
PROTECTION
Unblemished IPR protection record
ISO 27001:2013 certified information security processes
Strong building security
HIGH CUSTOMER
FOCUS
Few customers per project manager
Fast and flexible approach and decision making
Rapid escalation resolution through flat organization
Explore our DX capabilities and contact us to understand how we can implement your DX strategy for your Products & Services!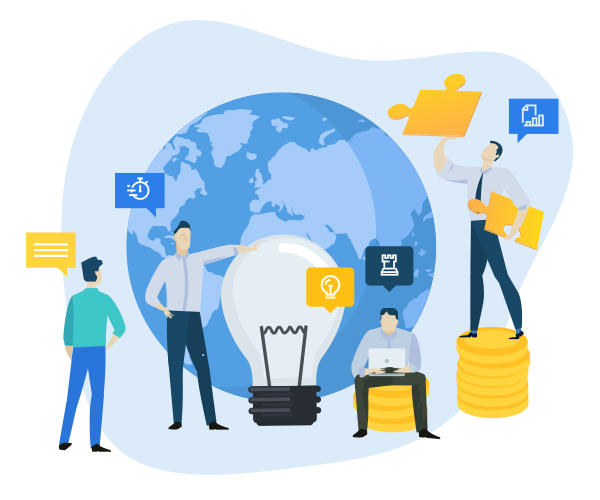 Are you seeking a competent partner to enable your DX strategy?
Connect with us today to leverage our comprehensive digital product engineering services.
EXPLORE MORE
THIS SECTION
OTHER SECTIONS
TRANSFORM YOUR
PRODUCTS AND SERVICES TODAY!