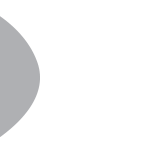 ---

Digital transformation impacts customer experiences, operational processes and business models, all of which in today's connected world, require real-time response from businesses. Integrated business workflows for manufacturing, purchase, sales, marketing, billing, customer support, field service and other functions are becoming a key digital transformation element to share information quickly and on demand to remain competitive. Applications and devices need to be accessible to each other. Big data needs to be collected, shared and acted upon in a timely manner.
If yours is a product or services business, you will need to consider varying levels of integration between your product and services offerings and your business systems to achieve your digital transformation goals. Depending on your target customers, you may also have to offer integration functionality in your products and services to enable your customers to achieve integration within their businesses.
Traditional methods of integration using point-to-point connections are failing due to several complexities and challenges:
Meeting the real-time information and response demands of customers
Wrestling with existing point-to-point connections that are not advertised, undocumented or poorly designed
Managing multiplicity of heterogeneous (and sometimes complex) applications, databases, devices and endpoints
Bridging resources that are legacy and modern, on-premises and cloud, static and mobile, remote and local
Handling systems that are constantly generating and exchanging information
Catering to DevOps workflows like continuous integration and continuous deployment
Modern enterprise integration enables you to overcome these challenges and achieve digital transformation by connecting applications, devices, and data for a real-time response. With a suite of software spanning mobile, Web services, SaaS applications, databases and cloud solutions, modern enterprise integration solutions unifies systems, services and applications seamlessly, and ensures continuous, effective and flawless performance. Integration becomes less complex and upgrades are easy and quick because all integration assets are kept in a universally consumable manner, all connections are available in a cohesive layout or IDE (integrated development environment) and reusable, documented, universal APIs overcome the disorganization of point-to-point connections. Appropriately designed and published APIs for your products and services also address the enterprise integration needs of your customers.
Enterprise integration of various systems involves detailed business process mapping and a deep understanding of how applications work together, in terms of integration points, protocols involved, security requirements, user and application authentication, and transaction logging.
Do you have an effective integration strategy for your products and services?
Connect with us today to transform your offerings with enterprise integration.
Digital transformation is driving changes in enterprise integration. Some of the trends in enterprise integration include: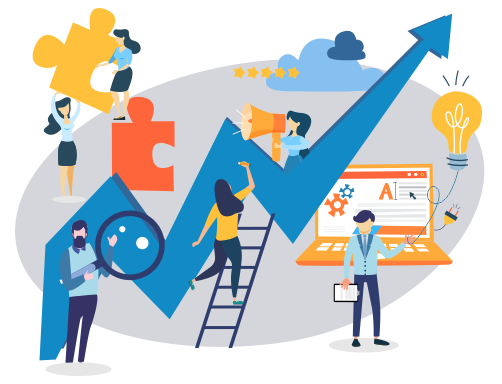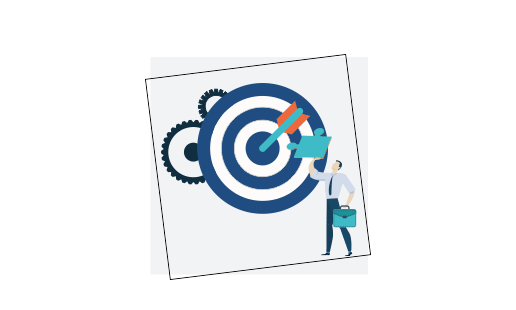 CLOUD BASED
INTEGRATION
Cloud-based integrated solutions, running multiple applications, are gaining precedence in enterprise integration over on-premise models due to competitive pricing, easy maintenance, and faster connectivity.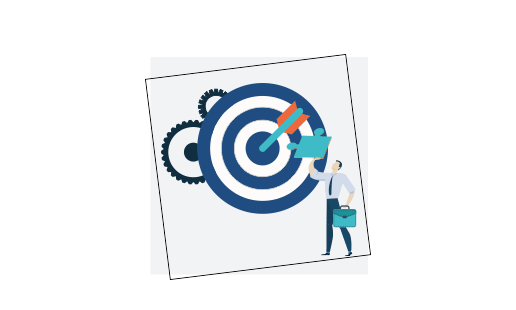 ENTERPRISE APPLICATION
INTEGRATION
Enterprise Application Integration (EAI) solutions with a middleware framework are enabling open and secure sharing of data between heterogeneous applications, such as ERP systems, CRM applications, BI Applications, and legacy systems that are incompatible with each another.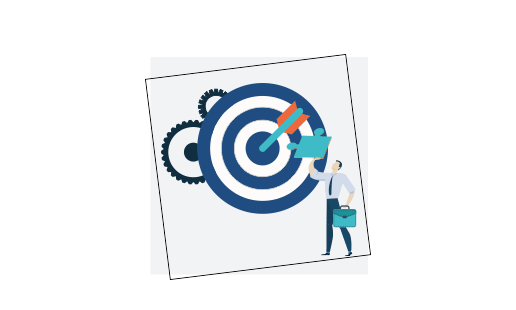 REAL-TIME APPLICATION
INTEGRATION
Real-time application integration for interaction between applications and systems is being enabled by the availability of APIs in mobile apps, wearable devices, IoT devices etc. This is resulting in real-time data flow and synchronization between apps and devices.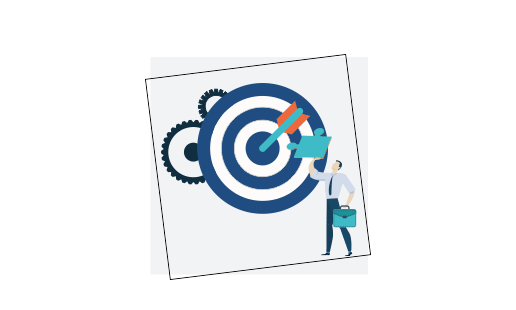 SERVICE-ORIENTED
INTEGRATION IN SMB's
SMBs are increasingly adopting service-oriented architecture (SOA) based integration, which is prevalent in large enterprises, instead of point to point integration, which is a common practice in SMBs and results in spaghetti code that does not scale and is difficult to maintain.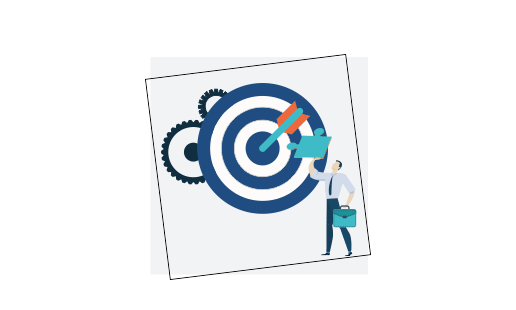 HYBRID
INTEGRATION
Integration of on-premise and cloud systems using secure transport is increasingly becoming popular. Though enterprises may desire to migrate to the cloud entirely, there are good reasons to adopt a hybrid approach, where part of the application still runs on-premise. This could be due to privacy and security concerns, ability to work offline and latency considerations.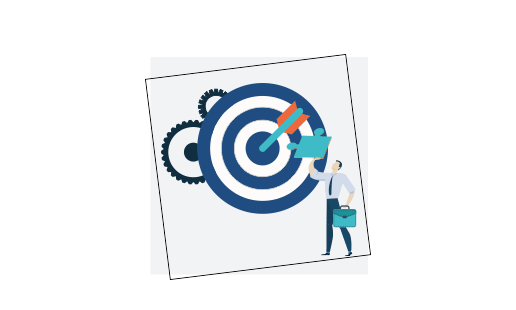 IPASS ADOPTION
IN LARGE EXTERPRISES
Large enterprise are no longer relying on SaaS type of integration for handling growing complexity. They run their business logic using PaaS and IaaS also. iPaas, a cloud integration solution, enables such complex integrations. It offers developer tools to build simple custom integration with these cloud services.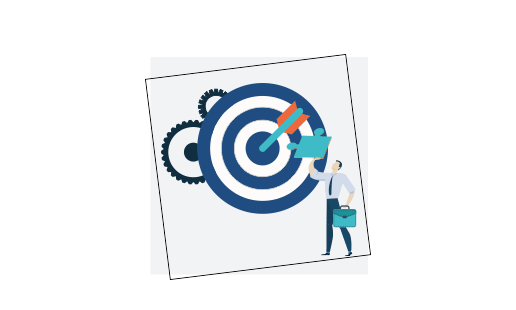 DATA CENTRIC
INTEGRATION
Data Platform as a Service (dPaas) is helping enterprise integration with data centric integration and data management by focusing on the data from enterprise applications. EAI is helping accelerate this trend by incorporating data integration.
Are you facing challenges in implementing enterprise integration for your products and services?
Connect with us today to leverage our enterprise integration expertise.
At Celstream, with nearly two decades of experience in delivering product engineering services for diverse and complex products and apps, we understand what it takes to implement enterprise integration of your applications, data and devices as part of your digital transformation strategy.
Our product engineering services teams are experienced in integrating heterogeneous systems like edge devices, on-premises solutions, mobile apps, cloud applications and third party enterprise systems.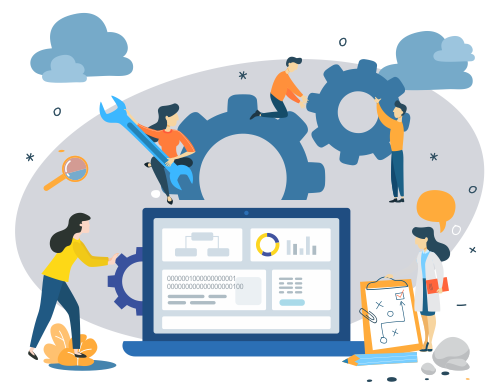 Celstream uses the following approach for designing and implementing enterprise integration scenarios:
Identifying the right enterprise service bus (ESB) platform for Enterprise Integration, like AWS Step Function®, Amazon Simple Workflow Service®, Azure® Logic Apps, MuleSoft®, etc.
Building business model workflows and implementing them for the identified ESB platform. This can be graphically created in tools like Azure Logic Apps or AnyPoint™ Studio
Leveraging pre-built connectors provided by the ESB platform or building custom connectors as required by the systems being connected together
Identifying, configuring and implementing integration technologies, protocols, and authentication mechanisms. These involve HTTP/HTTPS, REST APIs, Graph API, OAuth2
Implementing schema and data validation modules using industry standard protocols
The new paradigm of development of mobile and Web applications leverages HTTP and AJAX, and using REST Services to deliver dynamic data content consisting of JSON packets to Web browsers and thin clients. Mobile apps are seamlessly integrated using cloud messaging services for delivering almost instantaneous notifications.
The challenges of back-end integration to meet the changing requirements are expertly handled using industry standard integration platforms, including AWS®, Microsoft Azure®.and MuleSoft, This approach minimizes the changes required for the overall solution. Also, this enables exposing the business workflows to entirely new set of devices and third party applications in a quick and flexible manner.
We have extensive experience in using and building connectors for several SaaS platforms like cloud storage systems, social media platforms, medical workflow systems, document management systems, email systems, content management systems, digital marketing platforms, multiple database systems, and several enterprise resource management systems.
Our back-end integration expertise includes:
AWS STEP FUNCTION AND AMAZON SIMPLE WORKFLOW SERVICE
Building distributed applications and their workflows using Amazon SWF, AWS Step Functions, AWS Batch®
Using Amazon Simple Queue Service® and Amazon MQ to pass messages between applications reliably and securely
Building applications with AWS Flow Framework for Java®
Building hybrid applications whose steps run in cloud and on-premise
Integrating legacy and third-party cloud services into applications by using an existing Web service as a worker
Implementing tasks using AWS Lambda® functions or programs running on Amazon EC2® or in Elastic Container Service
Implementing a state machine comprising of tasks, sequential steps, parallel steps, branching paths (choice), and/or timers (wait)
Integrating Step Functions APIs with methods in Amazon API Gateway
Integrating physical tasks into the application, such as approval requests and responses
Using Amazon CloudWatch® to collect and track metrics, set alarms, and automatically react to changes in workflow steps
Scaling task fleet in response to CloudWatch metrics and visibility APIs
AZURE LOGIC APPS
Implementing server-less solution to optimize costs and maintenance requirements
Leveraging existing connectors or develop custom connectors
Visually building or automating complex processes using Logic Apps Designer from Azure portal or Visual Studio®
Leveraging prebuilt templates and workflows for faster solution deployment
Using Enterprise Service Bus for connecting disparate systems across environments like BizTalk®, SAP®, etc. using Azure Enterprise Integration Pack
Supporting industry standard protocols such as EDIFACT, AS2, and X12 for Enterprise Application Integration and Enterprise Data Interchange standards
Implementing Seamless B2B communication using Agreements and Certificates between Host and Guest Partners
Implementing Complex Data Transformations, Protocol encoding/decoding, Schema Validations using XML and JSON
Deploying logic apps as templates to reuse and reconfigure apps across environments
Extending with Custom Connectors and On-demand Azure Functions
Integrating with other server-less Azure services like Azure Flow and Azure Functions
Integrating with Azure API Management, Database systems, Azure Service Bus and Azure Web Jobs to build a complete end-to-end cloud solution for enterprise
Adopting CI-CD integrated with Visual Studio Online/Desktop for DevOps based development practices
MULESOFT
Design, development expertise in ESB/API solution using Anypoint Studio™
Managing users, analyze traffic, and secure APIs with policies using Anypoint API Manager™
Building connectors, implement data and application integration flows using Anypoint Design Center
Deploying and managing all Mule® applications from one central location, whether your apps are running in the cloud or on-premises using Anypoint Runtime Manager
Saving, sharing, discovering, and reusing APIs, connectors, and templates using Anypoint Exchange
Building custom connectors using Anypoint Connectors™ DevKit
Designing and implementing Mule Transactions, Message Filters, Message Translators, Scatter-Gather integration patterns
Using Standard Mule Connectors like HTTP, FILE, Database, JMS, SalesForce®, etc. as part of Integration Usage
Publishing enterprise grade APIs using RAML
Transforming complex data formats using DataWeave™
Publishing Mulesoft applications to CloudHub™ and on-prem Mule® enterprise deployments
Unit testing and Integration testing of APIs and Mule apps using MUnit
EXPLORE MORE
THIS SECTION
OTHER SECTIONS
TRANSFORM YOUR
PRODUCTS AND SERVICES TODAY!