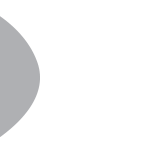 ---

The digital transformation of payments is a fundamental aspect of user experience (UX), and integral to seamless, customer experiences. It is driven by tech-savvy customers and new-age businesses demanding a complete digital experience in their transactions. The need for micro-transactions and rapid fulfillment is driven by deeper internet penetration, ubiquitous mobile adoption and smarter devices.
Digital payments are required in both B2C and B2B worlds – from Web based store-fronts to in-App purchases to licensing hardware and software products as a service. As a product or services company, your digital transformation goal for payments is to look for ways to make transacting for your products and services more seamless.
The digital transformation of payments poses multiple challenges. It involves a re-imagination of business models, and a rethink of payment models and payment methods to offer a seamless customer experience. A flexible and easy to use system is key as you plan and implement various billing/subscription plans that you would like to offer to your users. In addition to the administered subscription/tariff plans, your product or service also needs to allow for a variety of self-service activities by users, e.g., opt for upgrades, downgrades, apply coupons, and so on.
Implementing digital payment services in your product or service needs to address multiple implementation challenges. Your product/service may need to integrate with: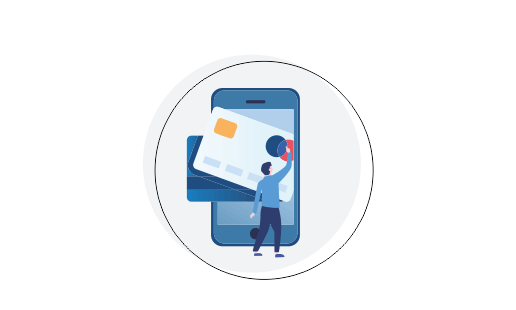 ECOMMERCE
STORES
For generating list of items available for selection/ purchase, their availability, price, etc.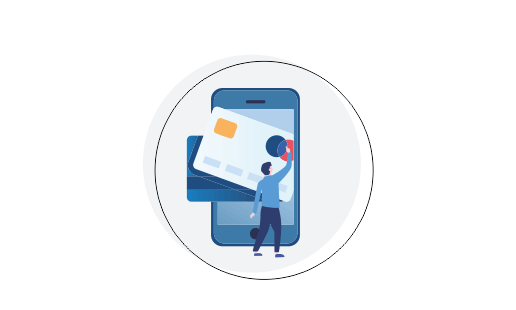 DEVICE AND
USER MANAGEMENT
For authenticating the device and user of your product/ service and determining the levels of permission available to the device and user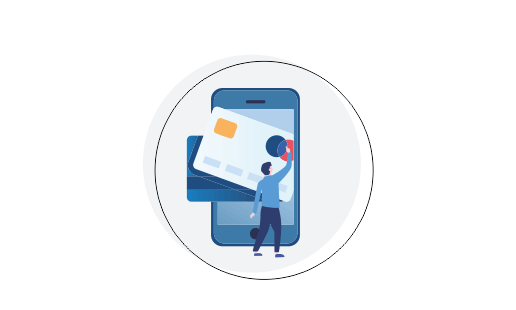 SUBSCRIPTION
MANAGEMENT
For offering multiple plans for you as the product/ service owner to plan, and for the user of your product/service to subscribe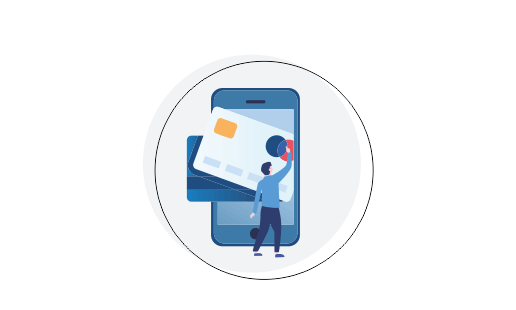 PAYMENT
GATEWAY
For routing the financial transactions involved with the user actions
Do you have an effective digital payments strategy for your products and services?
Connect with us today to transform your offerings with modern digital payments.
Digital payments are a strong customer experience factor for your business. Digital transformation is driving changes in terms of payment models as well as payment methods. Some of the trends include pay as you go, dynamic pricing and frictionless payments.
PAYMENT MODELS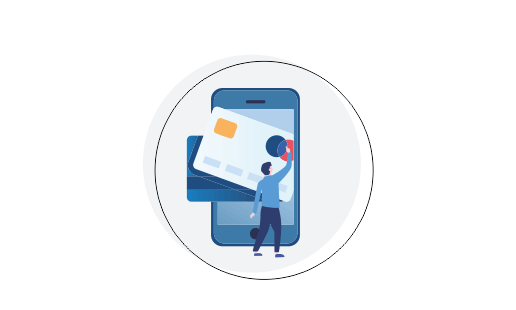 PAY AS YOU GO
Be it hardware, software or infrastructure, product and services companies are increasingly moving from traditional "capex" or "perpetual licenses" to "opex" or "subscription" based payment models, more commonly referred to as "pay as you go".
Supported by the advent of publicly accessible cloud infrastructure/data centers and new software architectures, products and services are being offered in new subscription models such as "hardware-as-a-service" or "software-as-a-service" (SaaS). These pay as you go payment models can be based on time, functionality and scale.
The benefits of pay as you go payment models are manifold to both your customers and your product/services business. Investments are much lower your customers and purchase decisions are faster. Since affordability has increased, your business can address wider customer segments. As these services are delivered along with computing resources and their periodic maintenance as one package, your customers have the freedom to choose the functionality and scale of the offering, while your business benefits from deploying only the resources required for your customers. Further, since these hosted services are maintained by your business on the hosting infrastructure, your customers always receive the latest versions of the offerings, while your business operates with reduced maintenance overheads.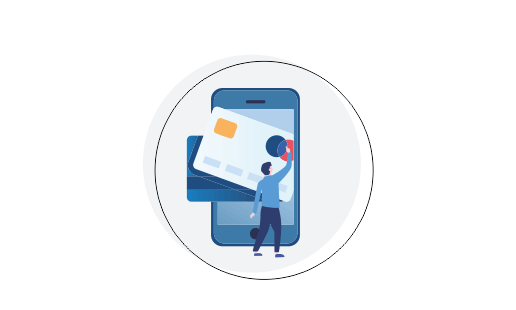 DYNAMIC PRICING
Dynamic pricing or contextual pricing is becoming a key monetization strategy. While it has been well-established in the transport and hospitality industries, it is now being embraced in the retail, e-commerce and other consumer-focused industries.
Dynamic pricing is enabled by big data and machine learning. Rather than a universal one-price-for-all approach, prices can be set based on a variety of market conditions. Data-driven customer insights, granular view of shopper and competitor behavior, blended with business and financial strategy and rules, can enable product/services companies to execute competitive positions while maximizing profit opportunities.
Both customers and businesses benefit from dynamic pricing. Your customers can see price integrity and consistency. While your business can optimize your pricing strategy for increased margins.
PAYMENT METHODS
Innovations in digital commerce, including Web and mobile app-based technology and electronic payments, are driving a wide variety of alternative payment methods. Once customers start experiencing instant gratification from one company, they expect the same from other businesses.
Key to the on-demand movement and the spread of digital payment methods are the proliferation of mobile and connected devices. Instead of a traditional checkout counter, the new point of sale (POS) can be a PC, smartphone, tablet, television, kiosk or even a smart connected consumer device such as a smart refrigerator, offering a wide range of POS options for both your customers and your business.
Additionally, advances in "frictionless" payments are offering a seamless payment experience for customers. To be frictionless, payments need to eliminate or minimize waiting time, enable faster checkout, reduce the number of steps required to checkout, feel like a natural part of the customer experience and/or minimize the customer's cognitive strain. Frictionless payments include mobile and digital wallets, contactless card payments, QR codes, Near Field Communication (NFC), auto-renewing subscriptions, device-initiated payments, invisible payments, contextual online payments, in-app payments, and one-click payments.
Both customers and businesses can benefit from these trends. Your customers perceive more choices, increased flexibility and freedom, less cognitive strain and have more time for other things. Your Business gains with fewer abandoned shopping carts, higher efficiency at checkout, enhanced customer satisfaction and more repeat purchases.
At Celstream, with nearly two decades of experience in delivering product engineering services for diverse and complex products and apps, we understand what it takes to implement digital transformation for digital payments for your existing and new products and services.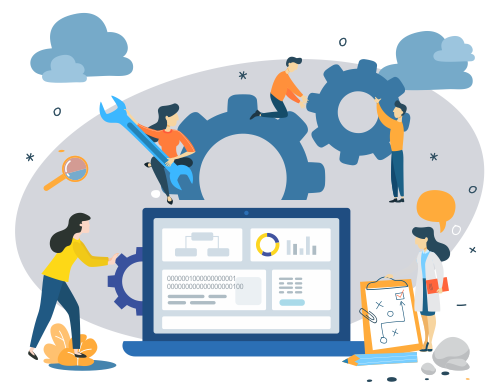 SUBSCRIPTION MANAGEMENT
Our product engineering services teams can enable subscription management for your products and services. We are familiar with Chargebee™, ChargeOver, Cheddar™, Pabbly™, Recurly™, and Stripe™, and can address the following:
Subscription management comprising of creating, updating, removing a subscription, changing term end and reactivating a subscription
Enabling different subscription plans with different service levels

Freemium to complex plans
Subscription billing plan criteria
Primary account owner (user) and sub-users
Storage, subscription period, access to special features
Renewals, reminders, auto-renewal for a period

Billing and invoicing with the ability to apply coupons and discounts
Single sign-on integration
Customer self-service portal to view/update account details, payment details, card details, etc.
Payment and checkouts
SaaS metrics reporting
Fraud alerting
Dunning
Local Tax handling
Localization
Email alerts
CRM Integration
APIs
DIGITAL PAYMENTS
Our product engineering services teams can enable digital payments for your products and services. Leveraging partnerships with multiple vendors who supply a variety of off-the shelf-services, we can address the following:
Integration with e-payment gateways, e.g., PayPal™, Razorpay, Stripe™
Integration with card APIs such as Visa® and Mastercard®
Integration with third-party mobile and e-wallet platforms such as Google Wallet, Apple Pay®, Android Pay, Paytm™, for P2P and Invisible Payments
Frictionless payments through NFC coupled with Host Card Emulation (HCE), QR Code, Bluetooth and iBeacon
Discounts, coupons for payments
Individual invoices
Pro-rating for partial period billing
Auditable trace
Merchant account: provide dashboards, and other details for the product owner/ seller to get details on the usage, sales, revenue
Periodic financial reconciliation
EXPLORE MORE
THIS SECTION
OTHER SECTIONS
TRANSFORM YOUR
PRODUCTS AND SERVICES TODAY!